Adventure
race
vs
multisport
vs
obstacle
-
all
terms
sorted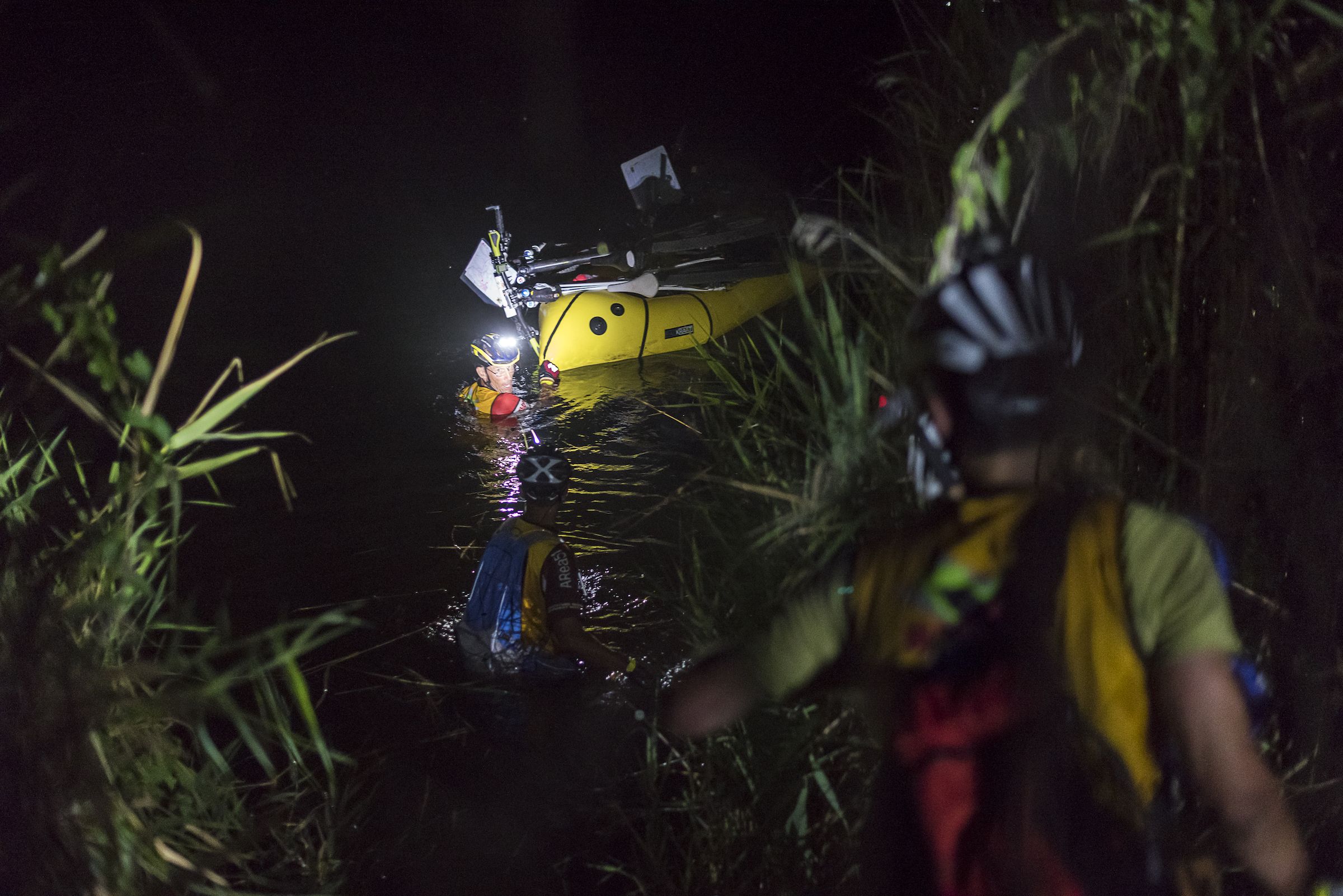 At the last Sprint Series event, I was really surprised to find out that there was a couple expecting marked course and obstacles, and were surprised to find out they need to bring their own bikes to the event. This came to my mind, the term "adventure race" got blurred with introduction of obstacle races to the event scene. So I decided to put together some broad glossary, which I would use as a reference material for newbies.
The term "adventure race" is widely used, and it applies to almost everything athat does not fit into standard trail endurance event cliché, such as running, mountain bike event, kayaking, swimming, or triathlon. It is time to get back to the origins and set all the dots over "i" right:
Adventure race – The idea of an adventure race is to traverse wild landscape, road and off-road with best suitable endurance discipline, as a team of 2-4 people that stay together for duration of the event. Main disciplines are considered to be mountain bike, trekking and kayaking, however there could be more disciplines added. Teams are provided with maps and have to navigate their way between checkpoint to complete the course. The course length varies from sprint 2-3 hour events to 24 hour, and multi-day expedition events. Here are some examples of events organised by both AJ team and others, not limited by Australia:
Multisport race – often called "challenge" as well. Unlike adventure race, it has marked course and is open for individuals, teams and relay teams. Usually it has at least three main components – run, bike and kayak. Bike could be both mountain and road bike, running is typically on trails, kayaking could vary from downriver to lakes and open ocean. Course length is typically varying from 2 to 16-20 hours. I should add, that triathlons usually has kayak replaced by swim, and also always has swim-bike-run sequence and set distances for each discipline, but multisport events does not have any standard. Here are some examples of events organised by both AJ team and others, not limited to Australia:
Obstacle race – here we only have one discipline: running. The obstacle race is open for individuals, teams, and relay teams. The course is marked, and length varies —from 5-6 km to 24-hour events, where competitors do multiple laps over the same course. The course itself typically a few kilometres long, and apart from running, includes multiple man-made obstacles. As you might have understood, AJ team are not great fans of obstacle racing, however we do think it is better to do obstacle racing then nothing.
Google those events yourself, if you are keen to give it a go. Our friends who do obstacle racing recommend Spartan as the most fun event in Australia