Race Calendar 2014 January
1 March 2014

Navigation training session

16 March 2014

Jetts Adventure race

Lysterfield

11 May 2014

Sprint Adventure race

Sydney

17 August 2014

Winter Challenge adventure race

Central Victoria

28 September 2014

Jetts adventure race

Westerfolds

23 November 2014

Multisport race

Mornington peninsular

13/14 December

X-Marathon adventure race

Victorian High Country

(Eildon TBC)
Freycinet Lodge Challenge
Australian Multisport Championships
The idea to race the Freycinet Lodge Challenge has been with me probably from the first time heard about it: two days of racing in one of the most spectacular regions of Australia sounded absolutely fantastic.
Most of our fellow adventure racers were there, bringing back great memories and stories, so the Australian Multisport Champs was on the must do list for a long time. Race headquarters was located at the Freycinet Lodge at Coles bay Tasmania, a place of exceptional beauty with stunning views of the granite peaks of The Hazards, white sand and blue sea including Wineglass Bay (voted by several travel authorities as one of the world's ten best beaches).
Adventure Junkie 8hr Race @ Nagambie!!!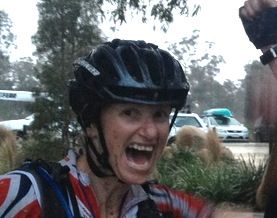 The countdown is on, 2 weeks to go, perfect timing to have a good hit out in one of Adventure Junkie's fantastic Victorian events, 8hrs of fun adventure in Nagambie!!!
Mike and Angus teamed up together and with Paul away skiing and Phlip out injured, I had a new partner in crime in Sophie. With my weakness being kayaking and Sophie being a gun Kayaker, I was quite excited to hit the start line.
The race started with a deep water start in the kayaks, the conditions were fairly rough, we all started well. Big decision for kayak leg was to portage and run to 1st CP or kayak a significantly further distance and stay in the kayak, we all did the portage option, which ended up including walking through a swamp that the boys nearly went under in and then a swim out to the CP. What a way to introduce Sophie to Adventure Racing,
Rogaining World Championships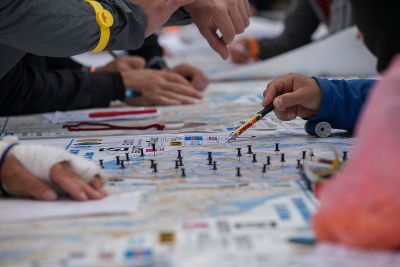 Serge and Maria finished 10th in Mixed Category in World Rogaining Championships 2013.
We went to our homeland Russia, this year for a month in July not only to visit our families and see friends but we also kept in mind World Rogaining Championships hosted this year in Pskov region. This area is known to be an orienteering mecca for ages, having pretty much 'Scandinavian" - style landscape. I think it was one of the hardest terrains to navigate through, with numerous 5 to 15 meter depressions randomly distributed through the forest without any system except ridgelines and depressions directions; multiple marshes, bogs and impassable water bodies.
Geoquest 2013 by Serge Kurov
It was my second Geoquest and probably around 10th smaller (30-50hours) expedition race. I've got a spot in a very good team again with Hugh Stodart, and Sam Stedman and Jenny Roberts from Townsville. It is amazing how team got formed, from different and so remote spots. I've raced twice with Hugh both times quite successfully with 10th place finish at 2011 AR World Championships in Tassie and 13th at 2012 Ordos Adventure Quest in China.
Read more...