Have you contemplated the challenge of doing an off-road Multisport race, but the thought of giving up all your free time for training holds you back? Or perhaps, you're an experienced triathlete, having completed many different triathlon races but lack off-road skills?
We have designed a simple training plan for people who don't have much spare time, but want to complete the Baw Baw Extreme course without illness or injury. It's not suited to beginner endurance athletes, but more for beginner Multisport athletes.
Read more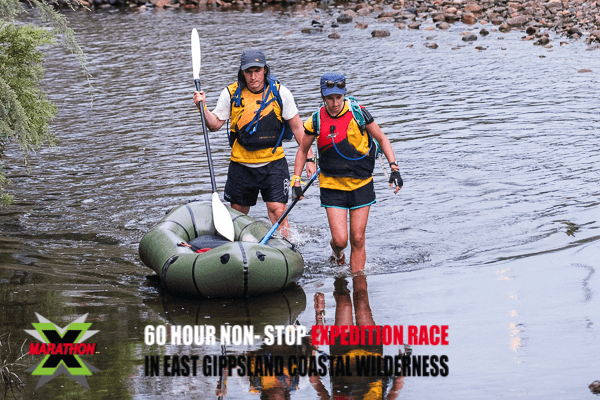 Once again we're back, with introduction of disciplines you will endeavour during X-Marathon 2019.
We're excited to announce the course has been fully checked, double-checked and all the details are almost finalised and ready to be presented. So expect all updates to be sent out during September, with the registration deadline being the 1stof October.
The second discipline to be introduced is packrafting - this is only included in the Full course. The Half course teams will miss out on this one.
Read more
Adventure Cup races – Victorian Calendar 2019/2020. As in the innaguaral 2018-2019 season, there are three events included. The final brand new event, Baw Baw Extreme, will offer double points, and is considered the Championship event. Ready to choose your challenge?
Give yourself a goal and commit to the Adventure.
Read more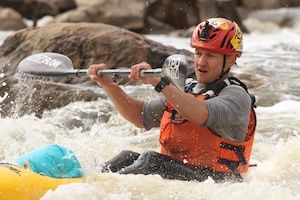 I just went to Avon Descent Downriver Kayaking Race in Perth. It was a fantastic experience and when I close my eyes, I can't stop seeing those rapids for the second day in a row. The distance is 124km over two days, 52km and 72km respectively.
I was going to give it a go 3 years ago, and then again 2 years ago. I almost went last year, but again, didn't make it. This year I submitted my entry straight away. Next thing, I found a suitable-looking Spirit Fury in Perth, purchased it, and my good friend Tom Chadsbourne went and picked it up for me and stored at his place.
Read more
You know it's been a good weekend when, late on Sunday afternoon you find yourself and one of your best mates staring at the payment collection station on Barcelona Highway, trying to push your credit card into the cash slot and wondering why the damn thing doesn't fit..
Exactly two years ago, standing on the third step of the podium at the World Rogaining Championships in Latvia, we did not set any long-standing plans. We were just excited to make it there with very little training under our belts. This is when it all started really. A couple of months after our bronze finish, looking back at all results and analyzing our shape and preparation, it became obvious that there is some unfinished business there.
Read more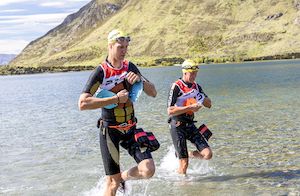 X-Marathon Expedition Adventure race is a pinnacle of Australian adventure racing. To assist you with your training for this epic eventwe are starting to disclose a little bit more about the race course. This year, both Full course - 60 hours and Half course - 40 hours, will include a SwimRun section. Replacing an ocean swim section, the SwimRun leg will include inlet swimmings along with some trekking and coasteering in-between.
Read more at XMarathon.com.au >>
Read more >>